Teaching & Learning Division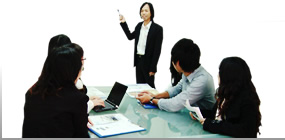 Establish a systematic mechanism to improve teaching development : Plan and organize curriculum enhancement and programs for Teacher and Teaching Assistant (TA), provide teacher and TA tools to achieve high quality teaching, assist students in improving their learning capability.
Provide a comprehensive tutoring mechanism.
Organize a series of activities in mending the learning effectiveness of students.
E-Learning Division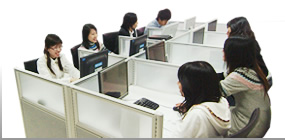 Present online learning services and "Moodle" platform through e-learning workshop.
Enhance the quality of learning for students through Technical Assistant training plans and multi-faceted learning channels.
Provide software and hardware resources to help teaching (and to strengthen the idea of the center.)
Planning & Research Division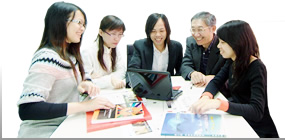 Present online learning services and "Moodle" platform through e-learning workshop.
Enhance the quality of learning for students through Technical Assistant training plans and multi-faceted learning channels.
Provide software and hardware resources to help teaching (and to strengthen the idea of the center.)
English